Racing Links
Don Garlits Museum of Drag Racing Ocala, Fl
Jr Thompson Drag Racing Legend
Great Lakes Dragway Hall of Fame
Bob Finders Chassis components RBP Mfg.
Racing Publications, Magazines
Teams We Support
Our Venders
Check Back Soon... We're In the building Stage
Chuck Finders Engineering
P.O. Box 35812
Tucson AZ. 85740-5812
Race Cars where are they Now?
Welcome to Chuck Finders Engineering
---
Here is the first installment on a previously Owned/Raced Chuck Finders Race Car.

Ambitious Boys: As it is currently known is owned by Ken Sternik of Washington. (This shot was taken at 1999 CHHR) Seen here in its current paint scheme, this car was previously owned by Charlie OíNeill of Calif. The car ran at Pomona several times, my brother just happened to show up at the track and saw the car run "Not knowing it was going to be there" The car was running in the 160ís as Bob recalls. You can see "Mr Who" "Mr Gasket" Still survives on the grill, It's kind of a Signature for the Car and a connection to the "Hrudka Bros" and Mr. Gasket and their long time friendship!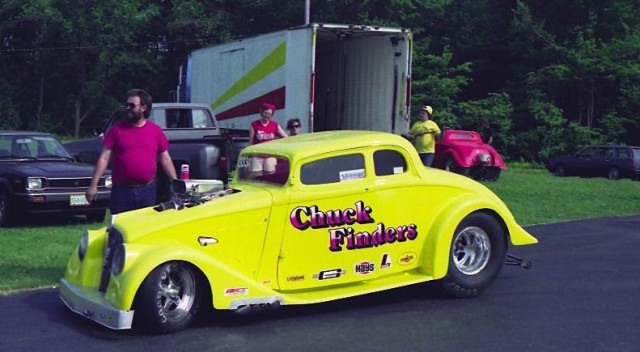 I just recently found negatives and made this Photo and the Red one I was not sure how they would turn out with my scanner but they look good for an amateur.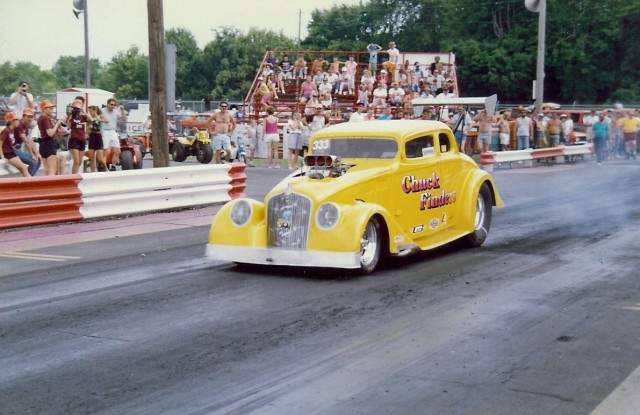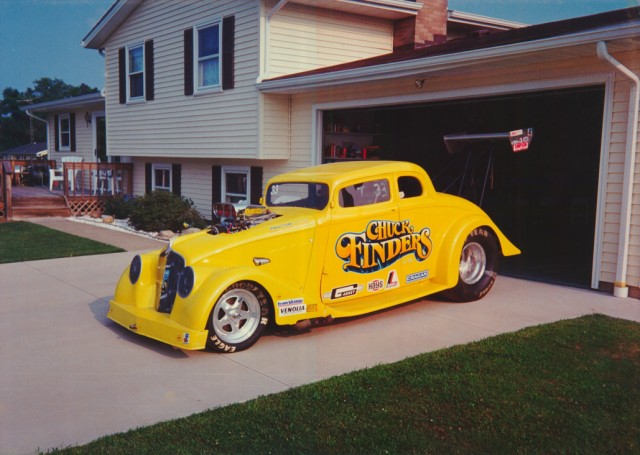 Parked at Wes Mellott's House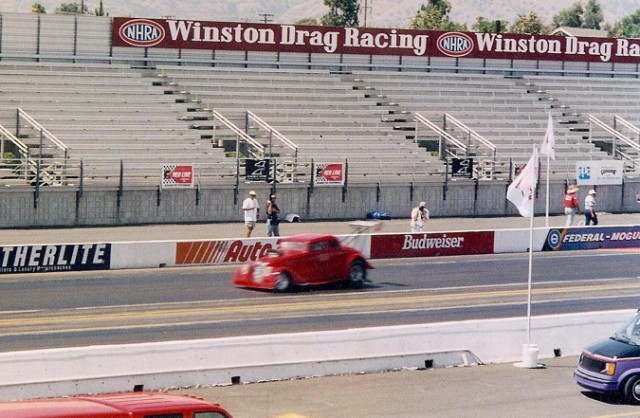 Tommy Thompson driving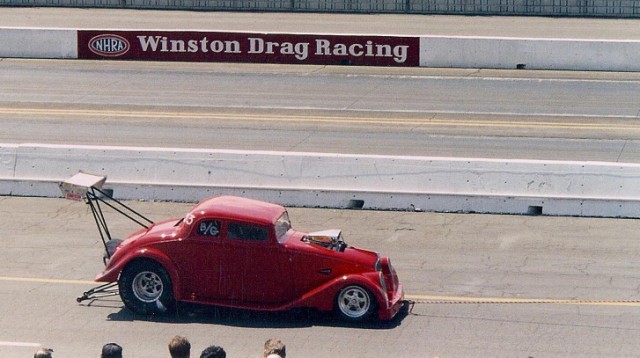 Charlie O'Neill Purchsed this car then sold it Ken Sternik.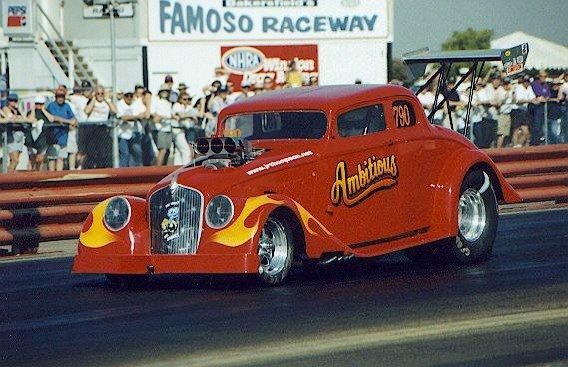 This car was built as a pair of cars to be Match raced back home in Ohio, the cars originally started out as a red coupe and a yellow coupe. The yellow coupe was sold to Charlie O'Neill in 98 who painted it red. Then it was later sold to Ken in 2000.


---